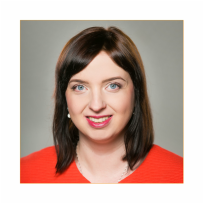 People in marketing have arrived in the field via quite different paths, and therefore specialists have also different experiences and skills. 
Many have made a choice when choosing an education path, many have added marketing tasks along the way as they fulfilled some other role.
The previous example was exactly the way I first crossed paths with marketing. Unexpectedly, the departing marketing manager assigned her official duties to my desk. And so it all began – with a few university lectures and the enthusiasm of a young project manager. I had to organize the biggest campaign of the year, which was the shopping center's spring campaign and fair. In retrospect, I did everything backward of course, but I did as well as I could, and fortunately, I had assistance from helpful people in the radio and newspaper advertising departments, as well as the design office. But it worked out well, I received praise and a bonus, and this first positive experience became the start of my marketing career.
In reading today's job offers for marketing specialists, I can see many are looking for a "jack-of-all-trades" – someone who will create content, think up a strategy, manage the budget, handle social media, digital marketing, video marketing, PR, graphic design, work with branding, and also manage sales?! I've actually done it all and for a moment there was a terrible urge to take on all of those responsibilities.
Today, I still do a bit of everything, I create a strategy, think about and create content stories, set up Facebook and Google Ad Campaigns, and create simple websites or campaign pages when necessary. 
Yet today I don't think it pays to run off in every direction. At least I feel personally, that as a marketing person, it's not possible for me to be up to speed in all areas, because one needs to acquire new skills on a daily basis. There is a need to specialize in both- areas of expertise and skills. 
Apparently, I have been most influenced by the fact that even though I've been a marketing service provider and another time an agency customer, and have come to know the agency Brand Manual and similar super providers at the same level, I now want to offer my customers the best I can! And because of this, I must acknowledge that in order to get the best results, I need a strong specialist/mentor in almost every field. As a creative person, I also need like-minded people around who will give an extra boost to new ideas.
I have no doubt that there are multi-talents out there too, who are really at the level of "jack-of-all-trades" !
The average Estonian company does not have the money or the courage to make an initial investment to hire a top agency. Marketing doesn't deliver a return on investments from day one either, but with a long-term partner who knows the company, the market, and the products, the return is pretty good.
This is perhaps a good starting platform or middle ground for a competent marketing manager (or specialist) who can do his part himself but also dares to say that in order to achieve very good results, experts in his field must be involved, be they digital or content marketing experts. Because, in the end, you want to make money, not save as much money as possible from marketing expenses.
Certainly, a company with ambition and a turnover of a few thousand euros a month  can't afford all of these specialists, but as of today, I would recommend taking on a specialist where it is most badly needed, whether it be content creation or a digital marketing specialist, and note that with a constrained budget, you have to contribute to the creation of useful content yourself and constantly learn.
Free opportunities to achieve even entry-level skills in every marketing channel are great.
Kaire Tammer
​Marketing Manager